Welding Instructions
XL TRACTION tracks are manufactured from hot rolled boron steel of the highest quality. It is of outmost importance that this welding instruction is followed to ensure the function of the product after welding new studs in place. 
Preheating: Propane or Acetylen/Oxygen
Welding stick: ESAB OK 48.00 3,25 mm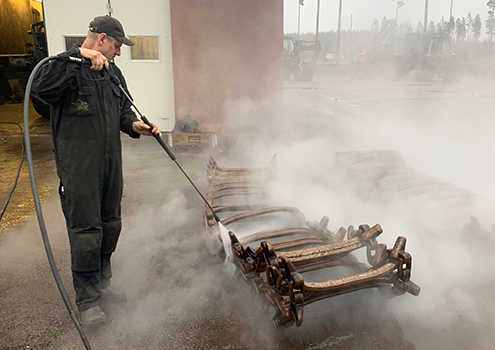 Start with a thorough cleaning of the tracks by using pressure washer. Place the tracks in room temperature for at least 24 hours to dry.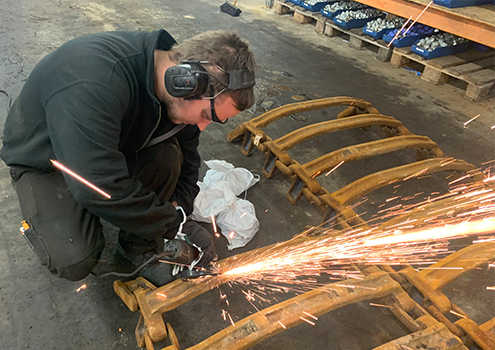 Grind the area around the new stud clean of rust and or paint. REMEMBER TO NEVER PLACE THE NEW STUD CLOSER TO THE CENTER OF TRACKPLATE THAN THE ORIGINAL STUD PLACEMENT.
We recommend placing the stud outside the original stud for the first stud replacement. The second time you place the stud directly over the original stud position.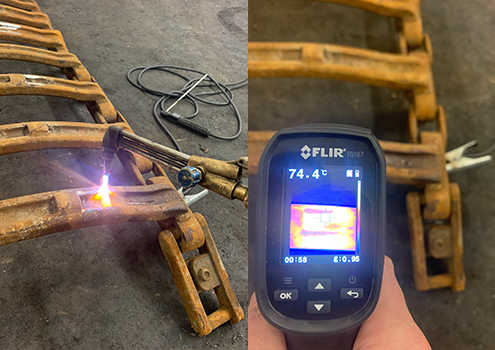 Pre-heat the track plate to 75°C with Propane or acetylene/oxygen.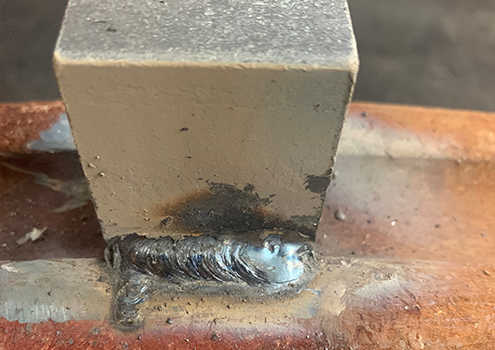 Secure the stud with two spot welds and then continuously weld a string on both long sides of the stud. Start and finish the string within the outer limits of the stud. The welding string can never be wider than the width of the stud.
NEVER UNDER ANY CIRCUMSTANCES WELD ACROSS THE TRACK PLATE.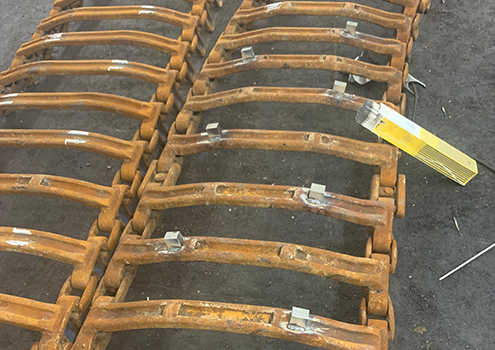 Let the weld cool in room temperature (20-25°C).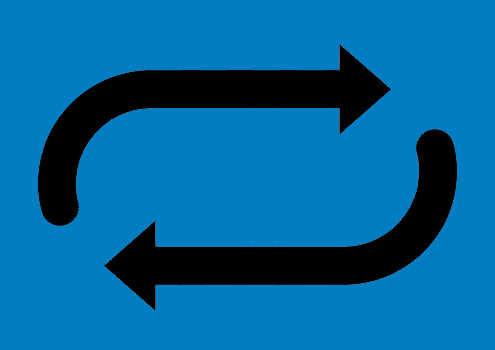 Repeat from point 2 on all track plates. 
If you have any questions, feel free to contact us.